Soundtrack Guardian of The Galaxy Vol 3 masih bikin kalian terngiang? Film Marvel satu ini memang identik dengan lagu atau soundtrack yang asik dan ear-catching. Kali ini Peter Quill enggak cuma ngoleksi lagu dari tahun 70-80an.
Zune pemberian Yondu ternyata menyimpan lebih banyak lagu dari yang selama ini didengarkan oleh Star-Lord. Sepanjang film penggemar pun turut dimanjakan dengan playlist tahun 70an hingga 2000an yang keren-keren.
Pengen ngoleksi soundtrack Guardian of The Galaxy Vol 3 khas Star-Lord? Berikut ini akan disajikan daftarnya biar kalian bisa langsung hunting.
Baca Juga: Phyla Guardian of The Galaxy, Member Baru yang Gantikan Gamora?
Sebelum lanjut baca, kalian wajib kepoin YODU E-money. Alat pembayaran digital yang cocok bagi penggemar berat game buat top up beli diamond dan skin keren.
Mau dapat promo asyik hingga Rp 100 ribu? Download YODU segera dan ubah akun kamu jadi PREMIUM. Nggak percaya? Cobain sekarang KLIK DI SINI.
Soundtrack Guardian of The Galaxy Vol 3 Ala Star-Lord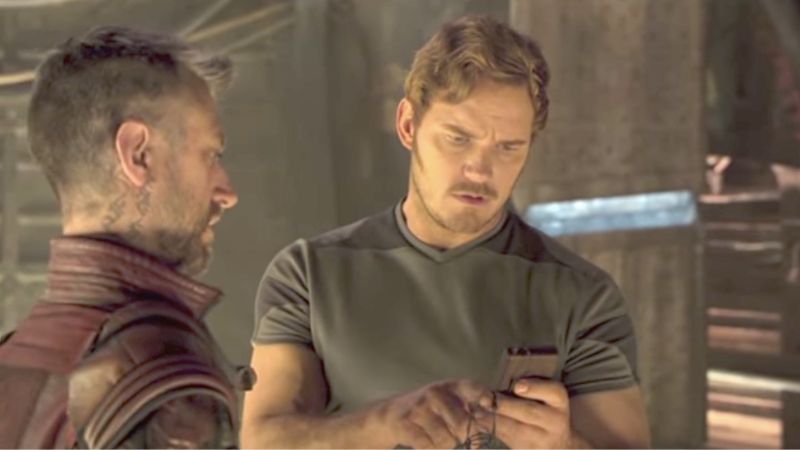 Radiohead – Creep (acoustic version)
Heart – Crazy on You
Rainbow – Since You Been Gone
Spacehog – In the Meantime
Earth, Wind & Fire – Reasons
The Flaming Lips – Do You Realize??
Faith No More – We Care A Lot
EHAMIC – Koinu No Carnival
Alice Cooper – I'm Always Chasing Rainbows
The Mowgli's – San Francisco
Baca Juga: Guardian of The Galaxy After Credit Vol 3, Ini Bocorannya!
X – Poor Girl
The The – This Is the Day
Beastie Boys – No Sleep Till Brooklyn
Florence + The Machine – Dog Days Are Over
Bruce Springsteen – Badlands
The Replacements – I Will Dare
Redbone – Come and Get Your Love
Demikianlah daftar soundtrack Guardian of The Galaxy Vol 3 yang catchy dan enak didengar. Di akhir film Star-Lord memutuskan untuk kembali ke bumi menemui kakeknya. Pada masa itu teknologi di bumi sudah berkembang pesat.
Daftar lagu yang merajai tangga lagu juga sudah tak terkira jumlahnya. Kemungkinan besar saat comeback nanti Peter Quill akan membawa referensi lagu yang lebih modern. Semoga informasi ini menghibur kalian para penggemar Marvel Cinematic Universe.