Urutan menonton film Marvel penting diketahui bagi para penggemar baru. Hal ini akan mempermudah kalian untuk memahami jalan ceritanya secara keseluruhan. Biar lebih seru kalian bisa mulai marathon dengan rekomendasi urutan menonton film Marvel berikut ini.
Nah sebelum lanjut baca, kalian wajib kepoin YODU E-money. Alat pembayaran digital yang cocok bagi penggemar berat game buat top up beli diamond dan skin keren.
Mau dapat promo asyik hingga Rp 100 ribu? Download YODU segera dan ubah akun kamu jadi PREMIUM. Nggak percaya? Cobain sekarang KLIK DI SINI.
Urutan Menonton Film Marvel Terlengkap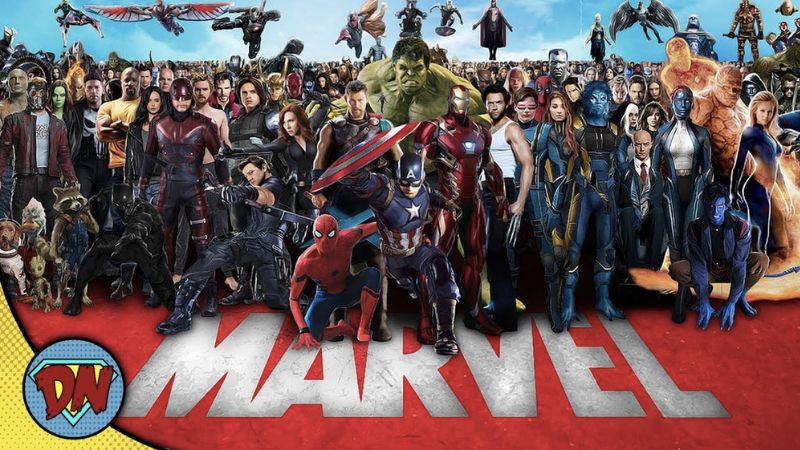 Film Marvel sudah mengalami banyak pergeseran timeline dan storyline jika dibandingkan dengan versi komik. Para penulis MCU berusaha merapikan alur cerita sehingga timeline yang tercipta lebih masuk akal.
Dengan demikian penggemar tetap bisa menemukan korelasi antara superhero satu dengan yang lainnya. Tak menutup kemungkinan jika latar belakang seorang karakter berbeda atau berubah dari versi komiknya.
Kalian akan jauh lebih paham jika marathon menonton film Marvel sesuai dengan urutannya. Berikut ini adalah deretan film Marvel sesuai tahun rilisnya.
Iron Man (2008)
The Incredible Hulk (2008)
Iron Man 2 (2010)
Thor (2011)
Captain America: The First Avenger (2011)
The Avengers (2012)
Iron Man 3 (2013)
Thor: The Dark World (2013)
Captain America: The Winter Soldier (2014)
Guardians of the Galaxy (2014)
Avengers: Age of Ultron (2015)
Baca Juga: Ura Guardian Of The Galaxy, Cameo dari DC Film
Ant-Man (2015)
Captain America: Civil War (2016)
Doctor Strange (2016)
Guardians of the Galaxy Vol. 2 (2017)
Spider-Man: Homecoming (2017)
Thor: Ragnarok (2017)
Black Panther (2018)
Avengers: Infinity War (2018)
Ant-Man and The Wasp (2018) – Berlangsung secara bersamaan dengan Avengers: Infinity War.
Captain Marvel (2019)
Avengers: Endgame (2019)
Spider-Man: Far From Home (2019)
Black Widow (2021) – Cerita berlangsung setelah peristiwa Captain America: Civil War dan Avengers: Infinity War.
Baca Juga: Adam Warlock Marvel, Superhero Baru Guardian of The Galaxy
Shang-Chi and The Legend of The Ten Rings (2021)
Ethernals (2021)
Spider-Man: No Way Home (2021)
Doctor Strange: In The Multiverse of Madness (2022)
Thor: Love and Thunder (2022)
Black Panter: Wakanda Forever (2022)
Ant-Man and The Wasp: Quintumnia (2023)
Guardian of The Galaxy Vol 3 (2023)
The Marvels (2023)
Semoga daftar urutan menonton film Marvel ini membantu kalian para penggemar newbie yang enggak mau ketinggalan ceritanya. Selamat marathon dan semoga menyenangkan!